~ Wyatt in the CDS Year End Show, 2012 ~
The show was held at the LA Equestrian Center October 4, 5, 6, and 7, 2012.
Wyatt finished his first year of showing Dressage Training Level
at 13th in CDS Horse of the Year, and 14th in USDF region 7. Congratulations Cindy and Wyatt!
In the warm-up ring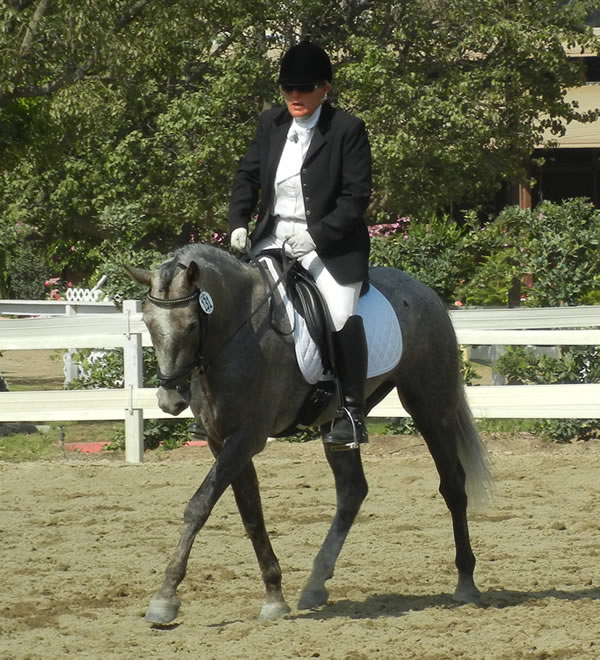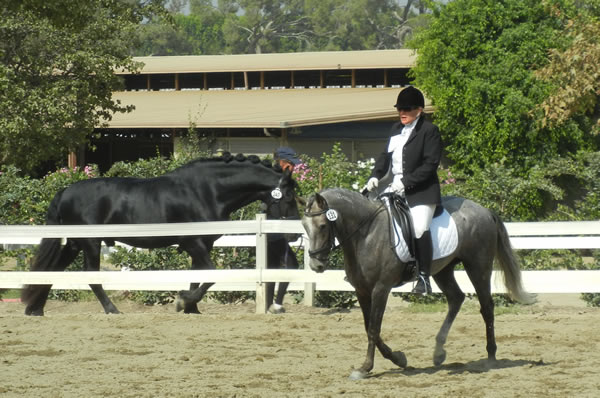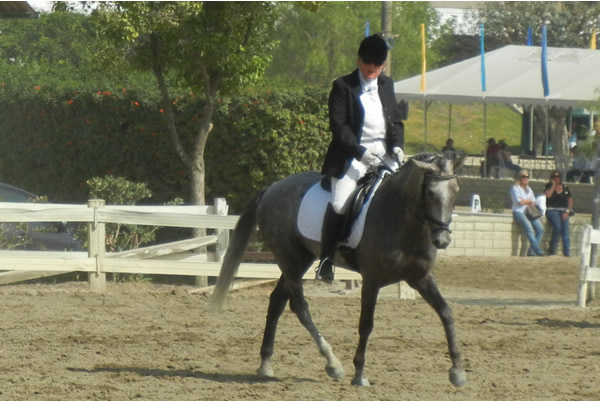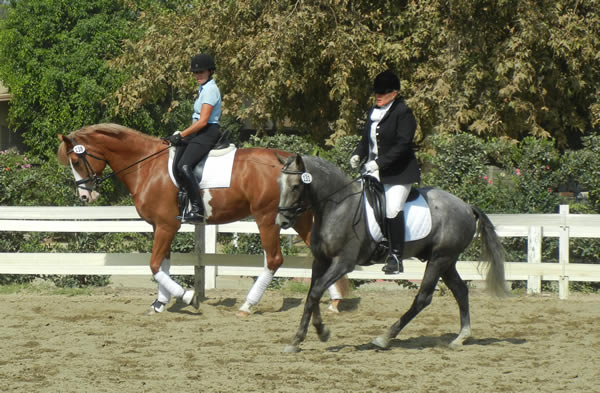 Heading in to compete