On Sunday 4/3 Wyatt took a trip to Steve and Cindy's Water Canyon Ranch in Pioneertown. He spent some time running with T-Bone, the big paint gelding, then went off on trail ride in Water Canyon Wash.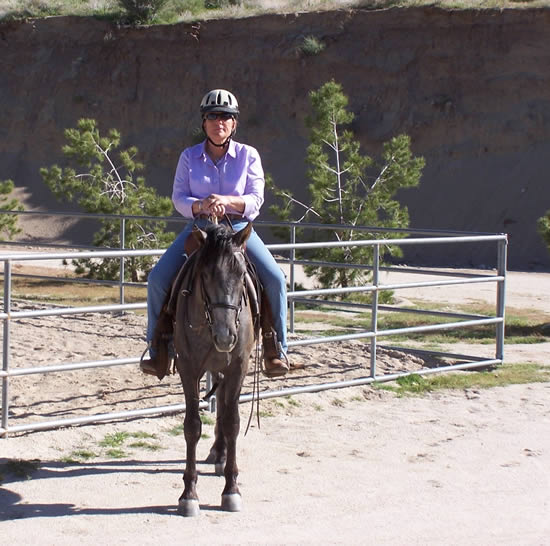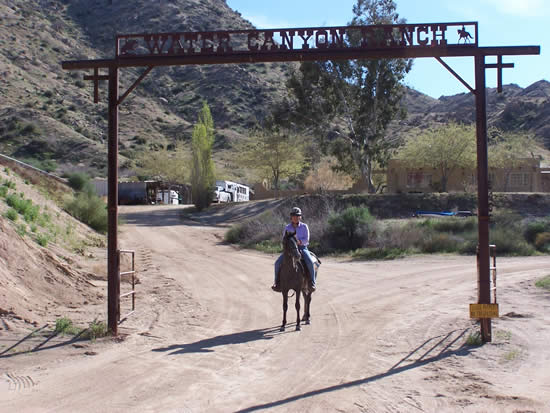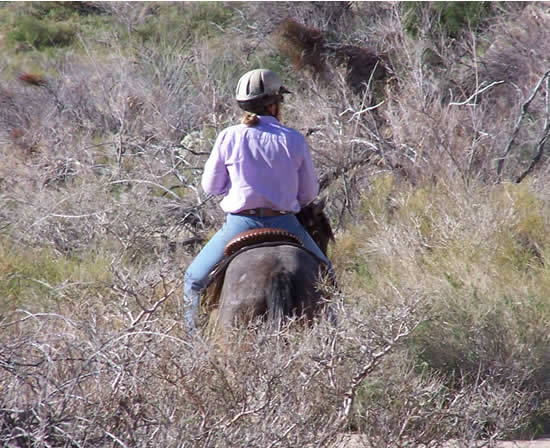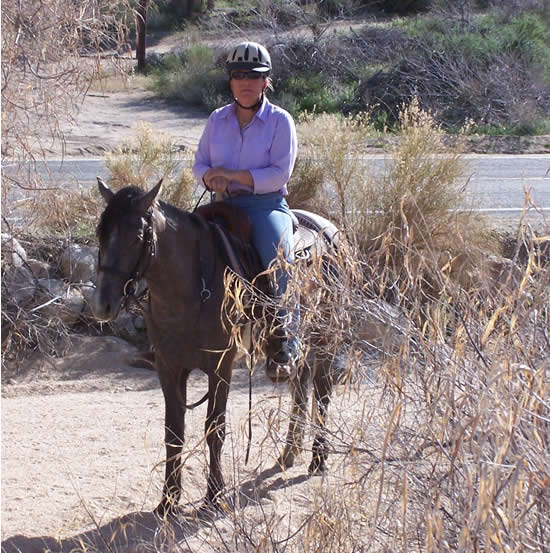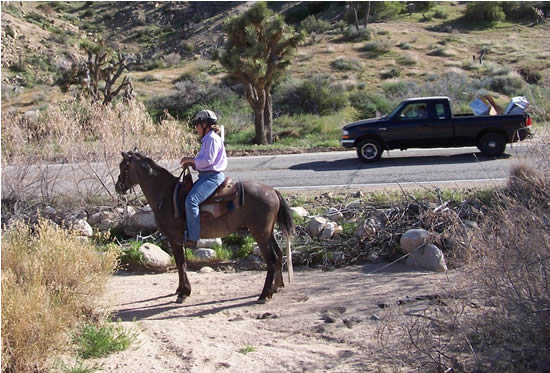 Time for some experience with the road!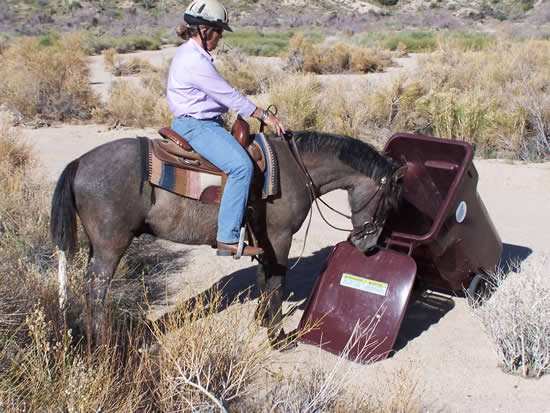 A common trail obstacle...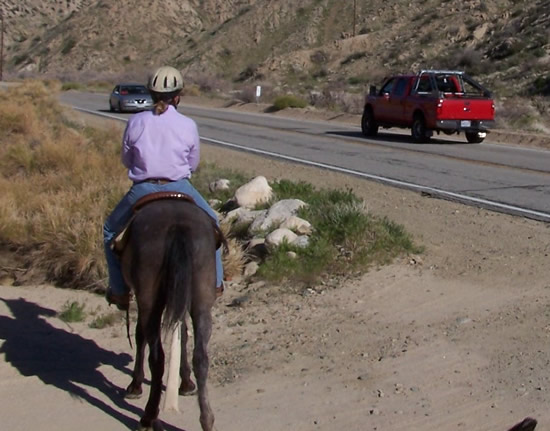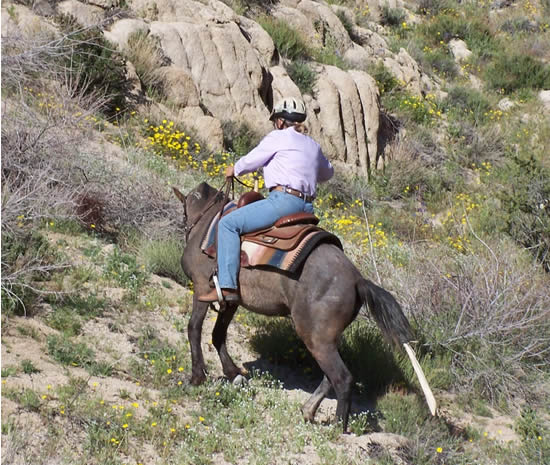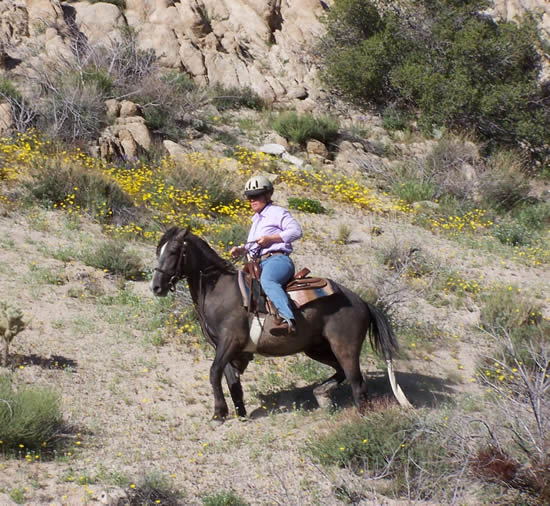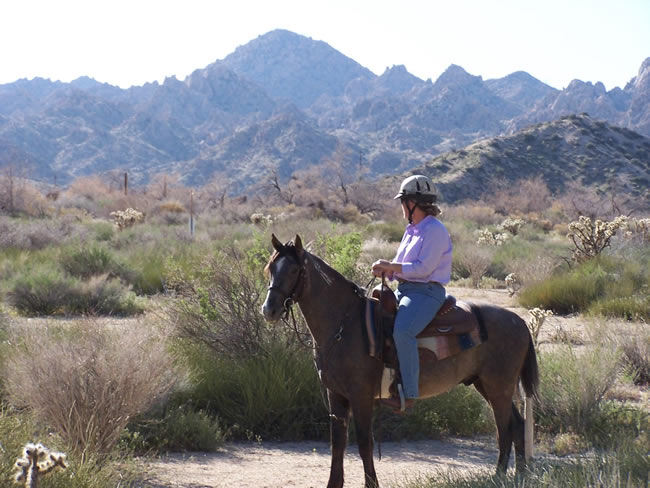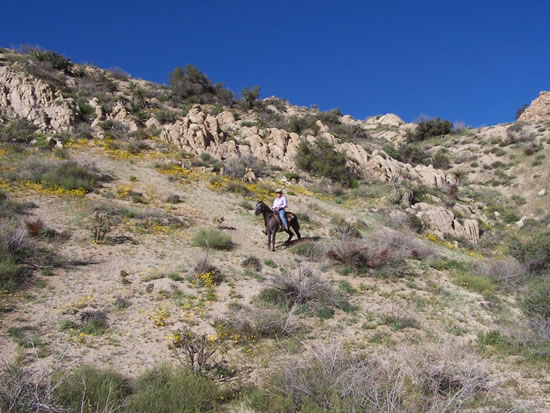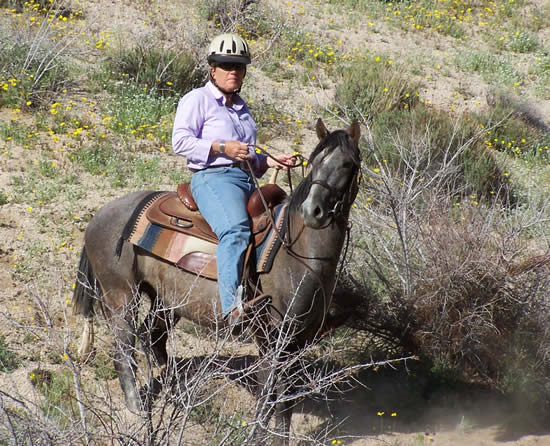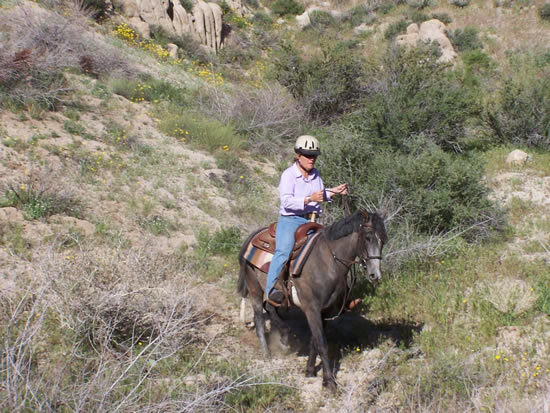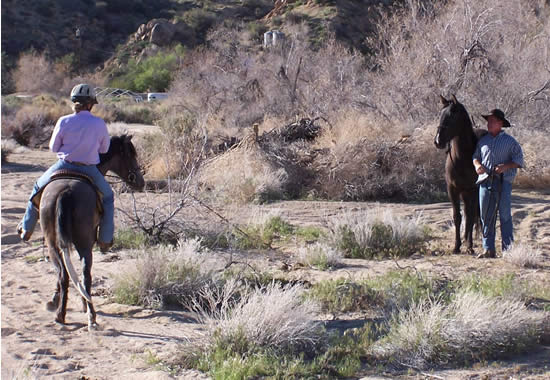 meeting the neighbors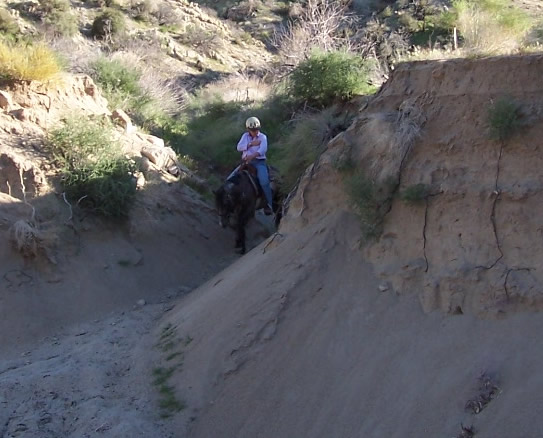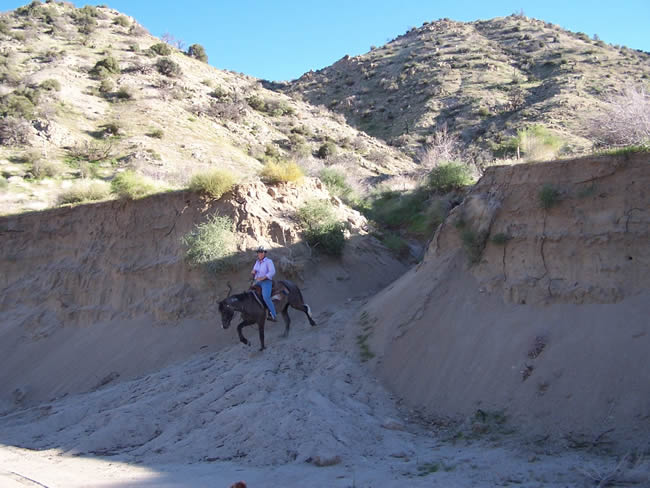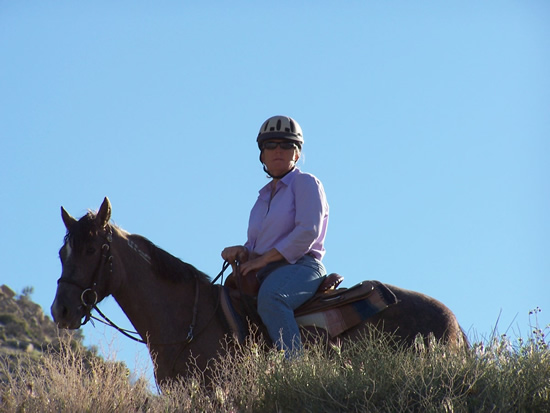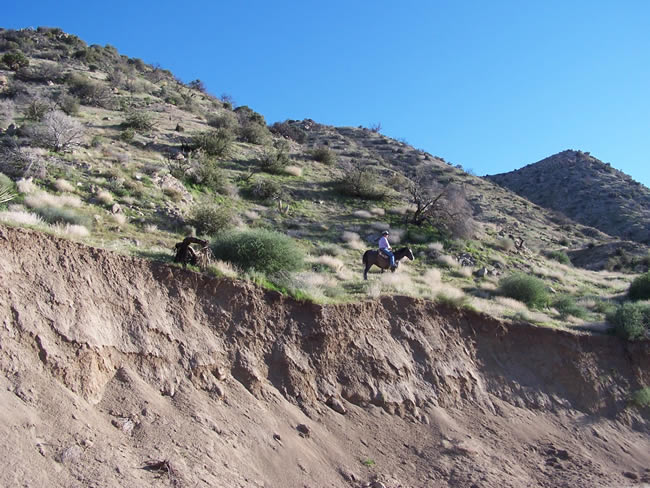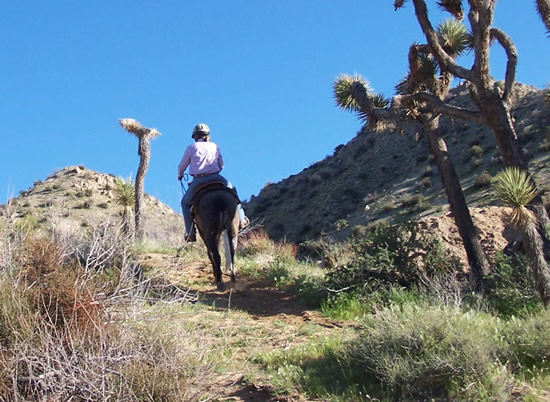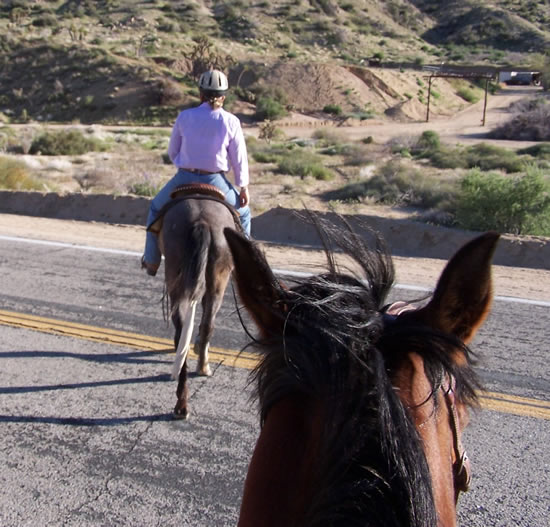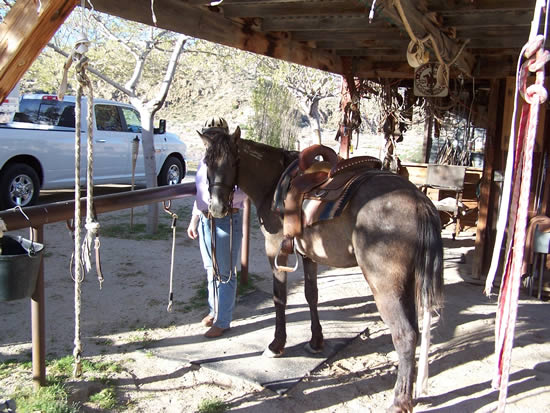 Back at Water Canyon Ranch, after a busy day!
On Monday. Wyatt trailered into Pioneertown to give us a tour of the town itself. Afterwards, he and Cindy hoofed it home alone!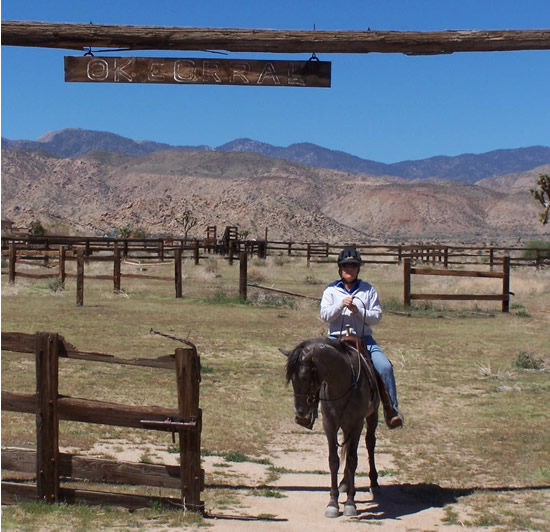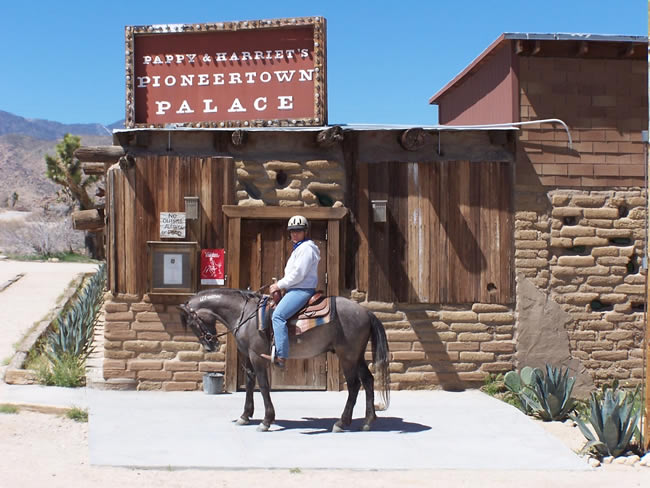 The historic & popular Pappy & Harriet's Pioneertown Palace!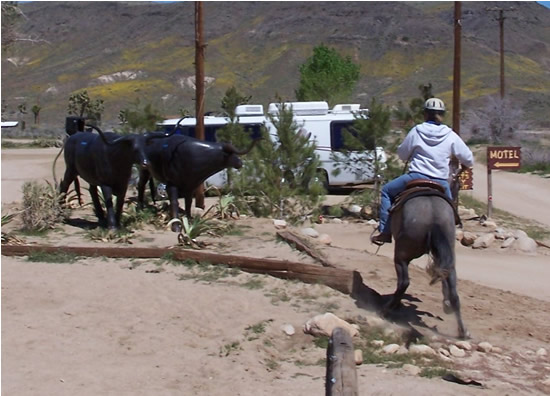 Those bulls gave him a bit of scare at first!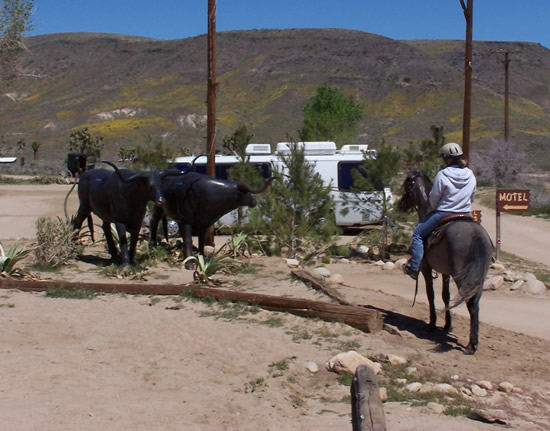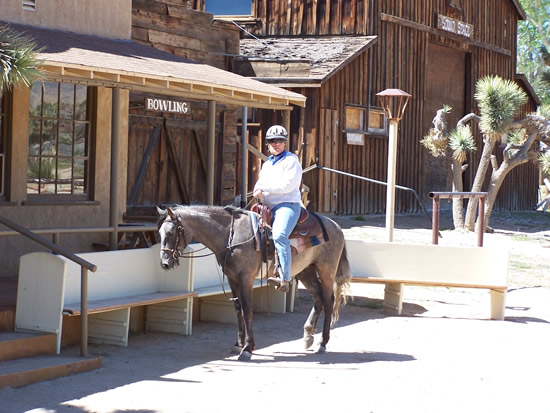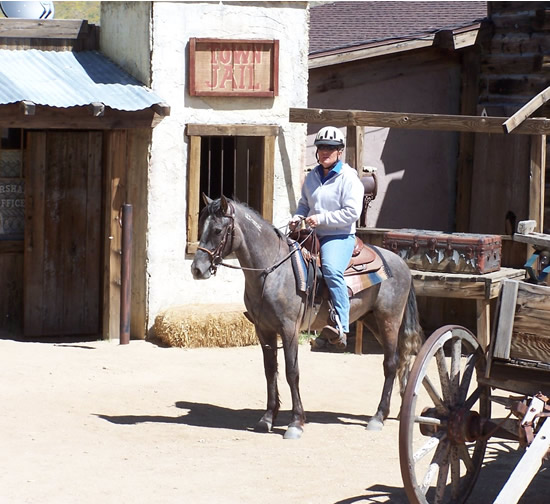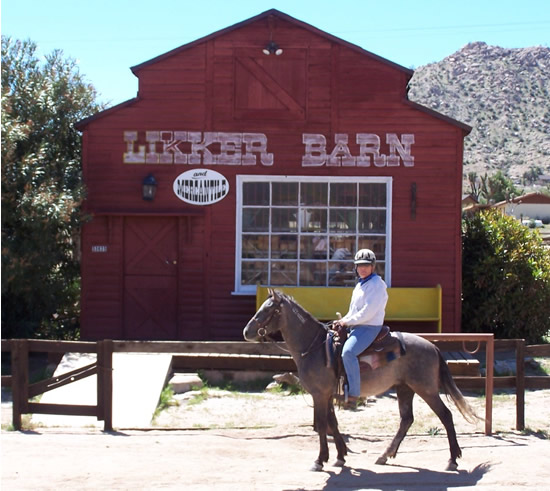 Everyone gets thirsty before a big trail ride!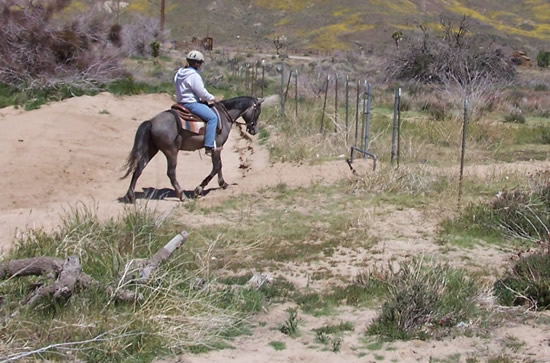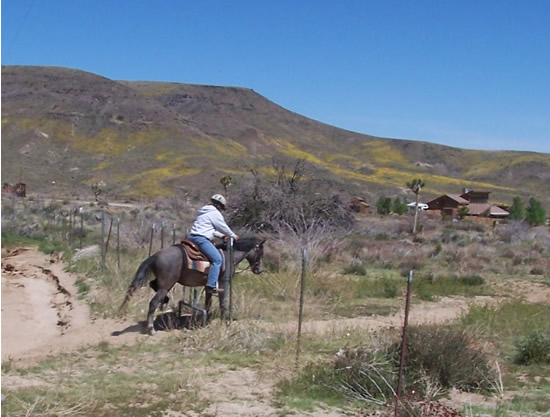 The step-over, placed to keep motorized vehicles out, proved no trouble for Wyatt!