Today was Hannah's first big trip - she and Cindy took off to Equestrian Centers International, Rancho Mirage, to spend an afternoon seeing new things. And boy did they ever!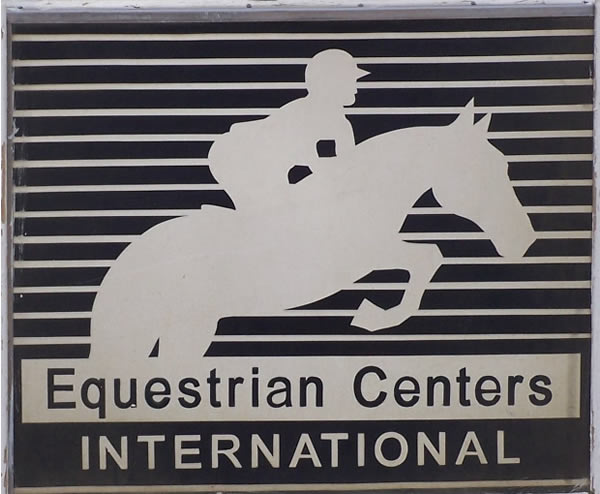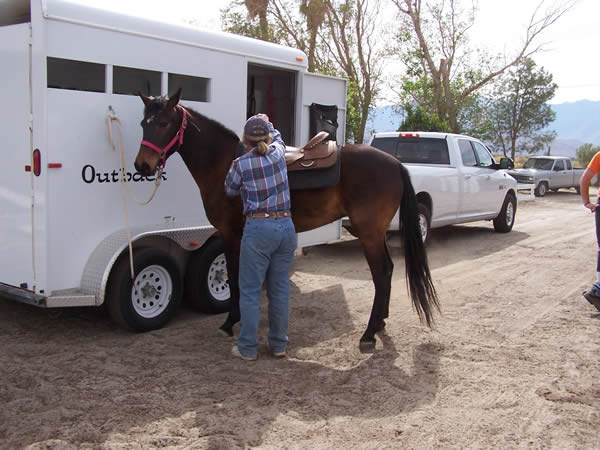 First up, just going into the indoor arena was an experience: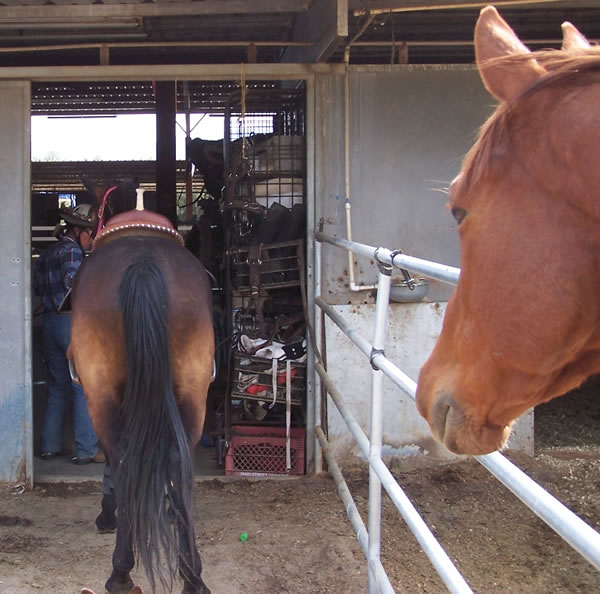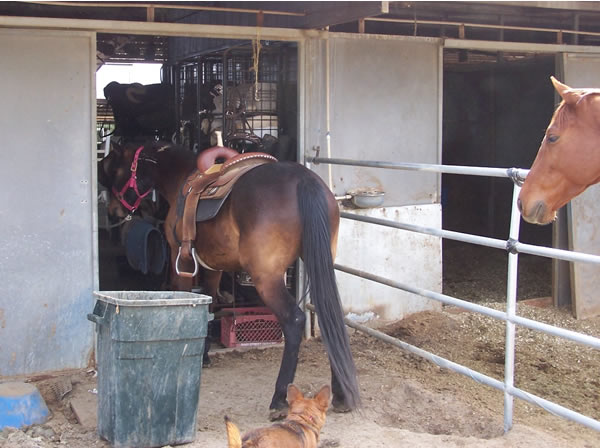 There was an awful lot to see inside...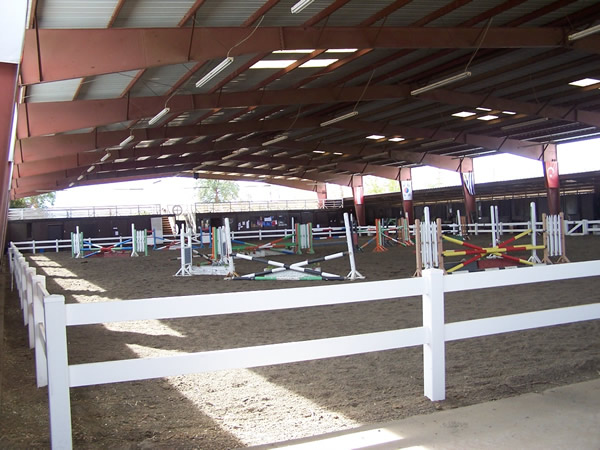 ...s o Cindy started Hannah with a walk.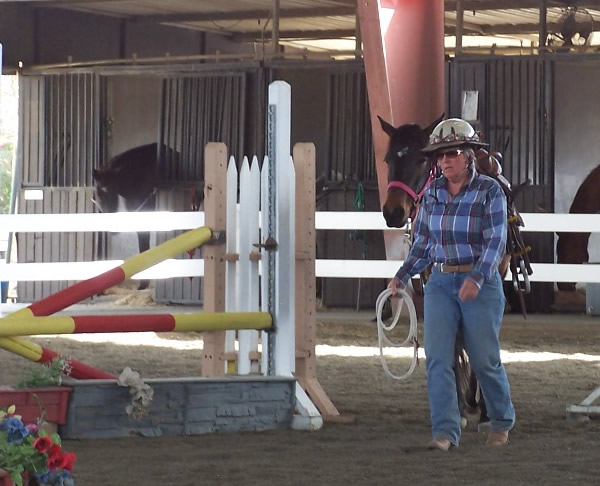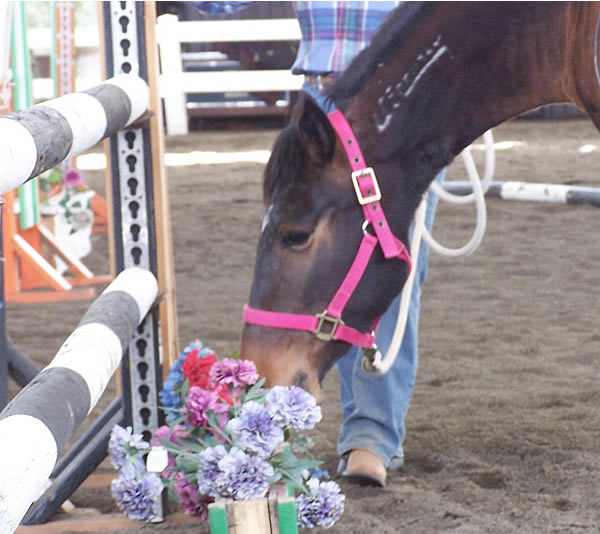 Cindy got ready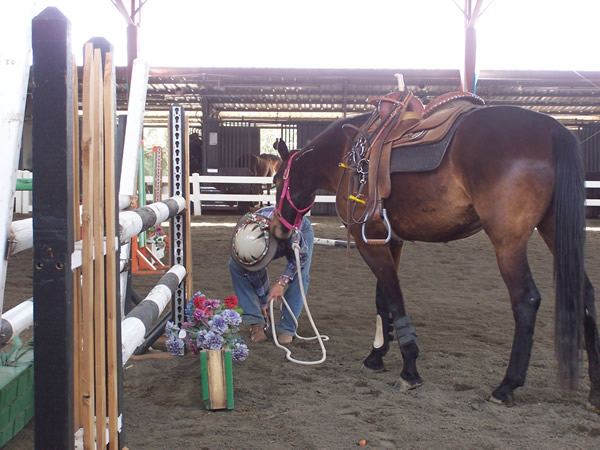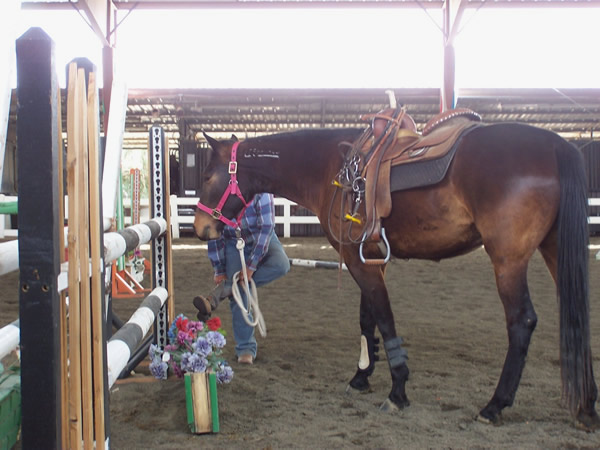 then off they went!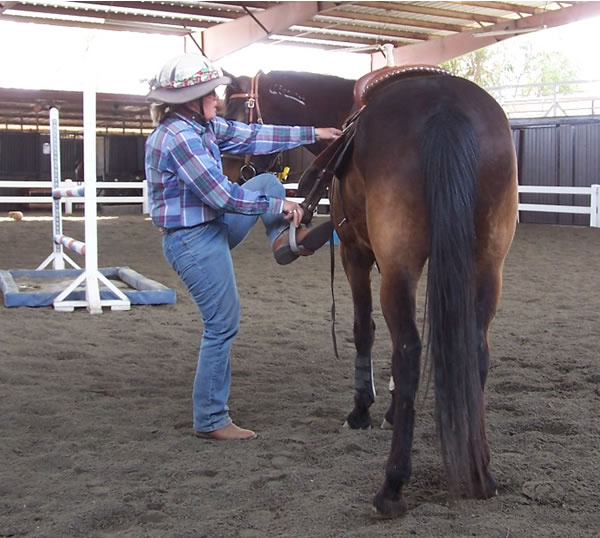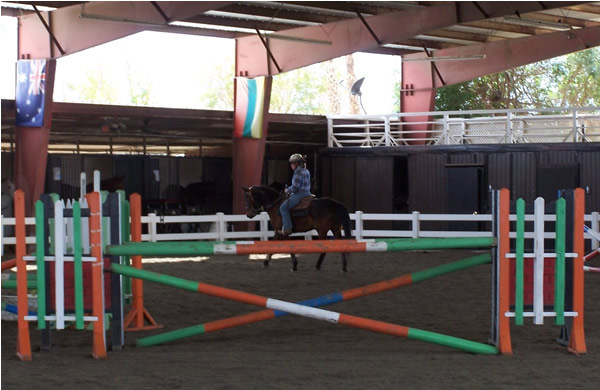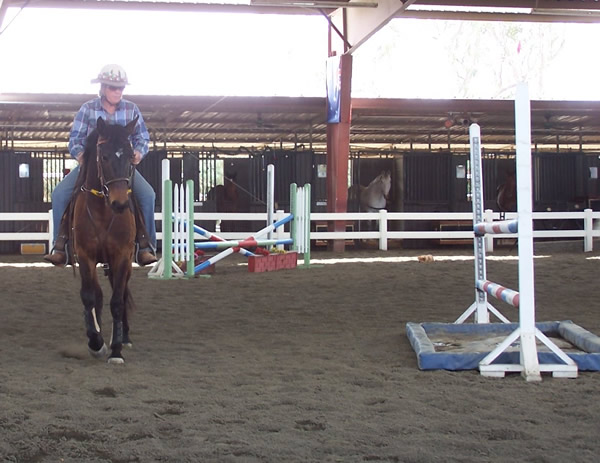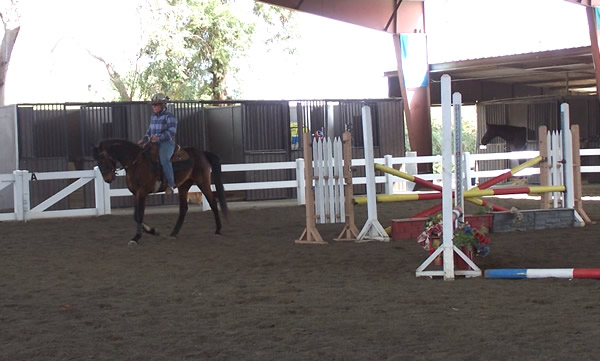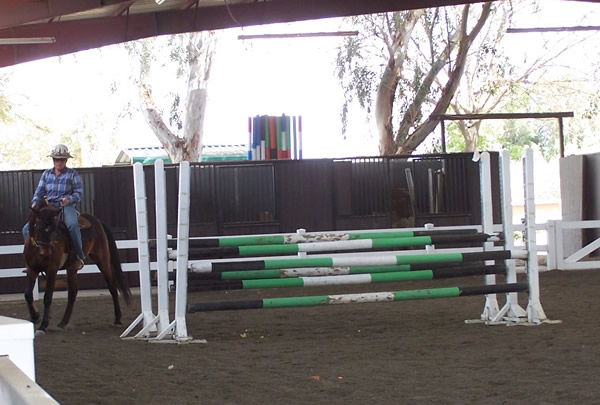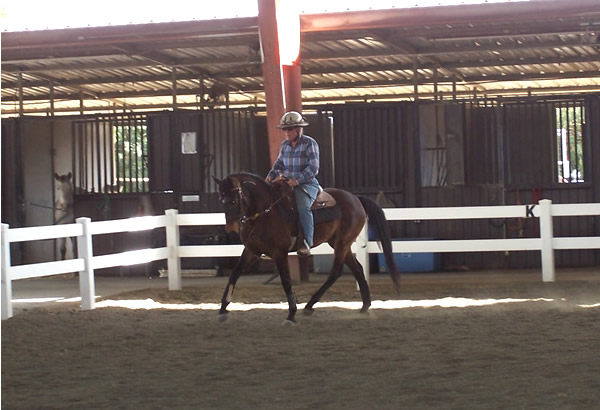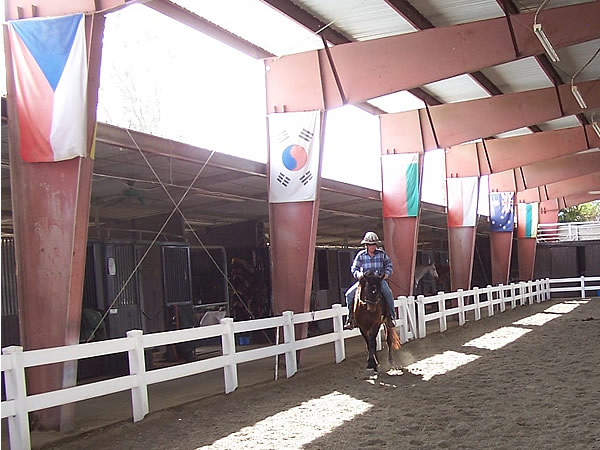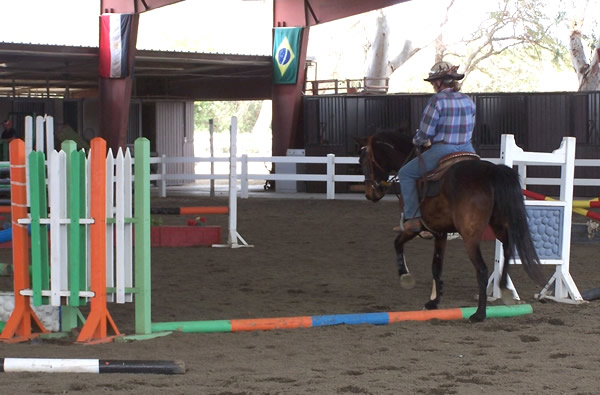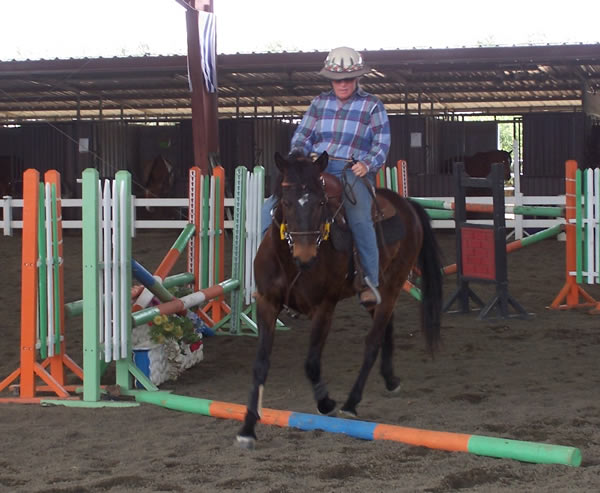 A big white horse kept tossing his head when Hannah went by, which Hannah took as heckling. She had to spend a few minutes getting to know him before she was comfortable going past.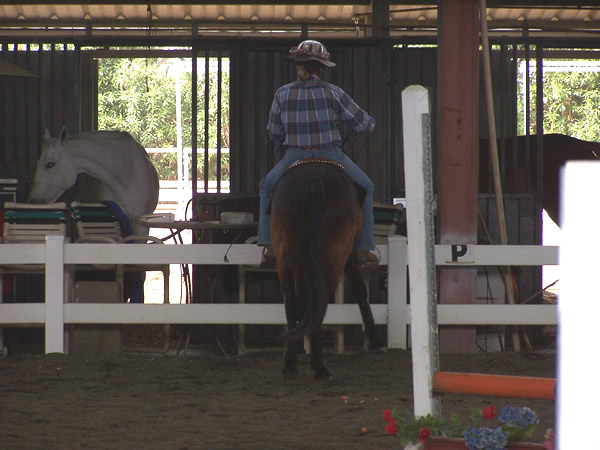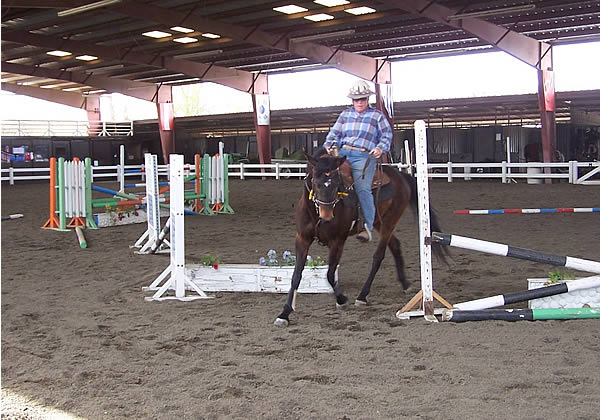 When Hannah seemed comfortable with all the things inside, they headed out to the outside arena.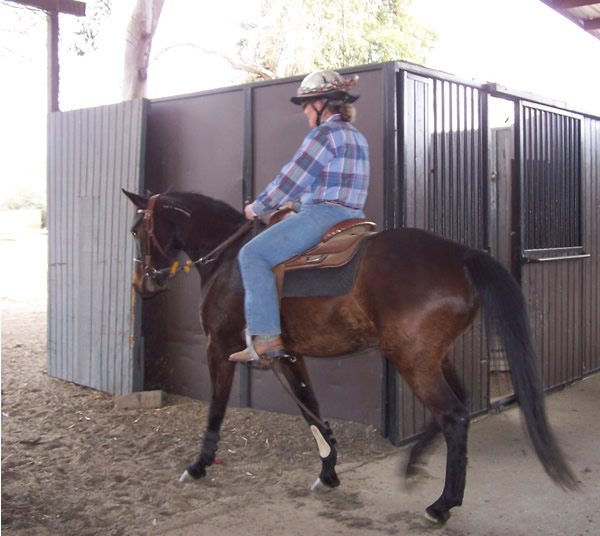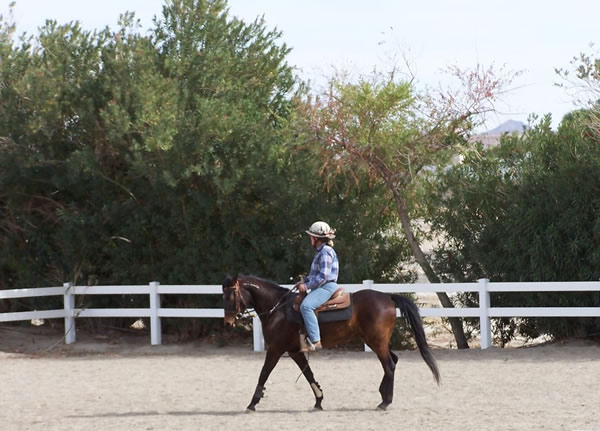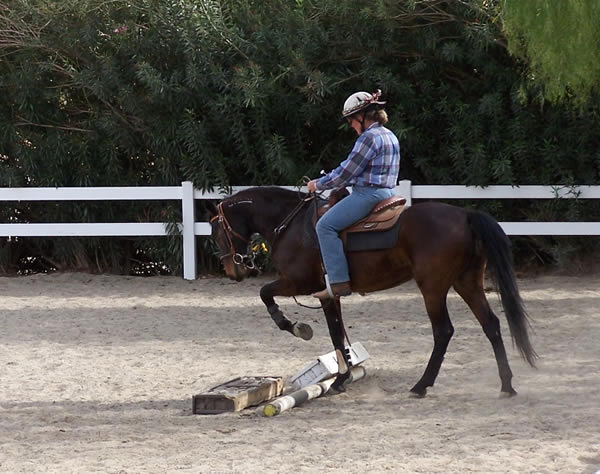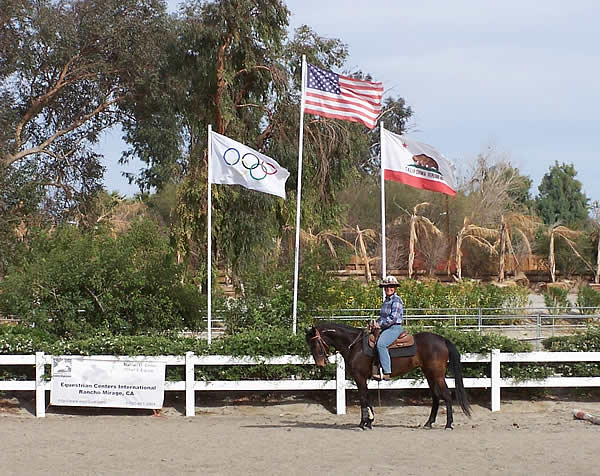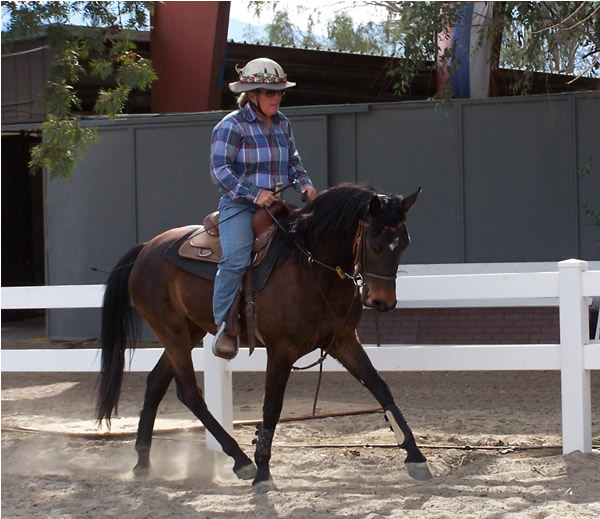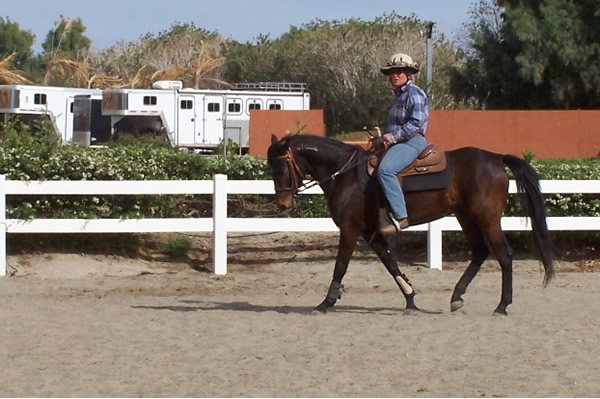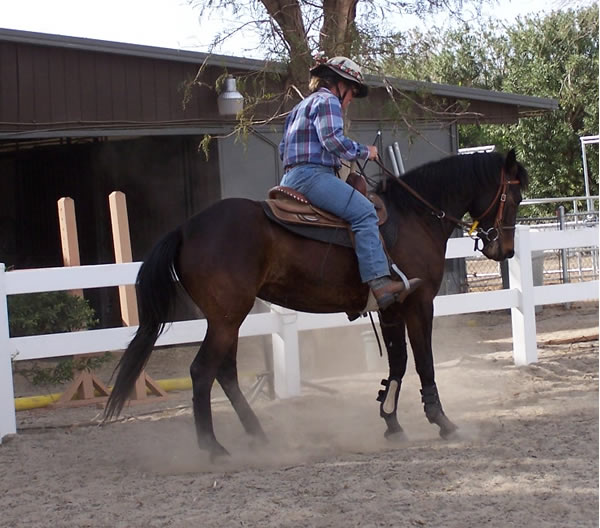 And in the biggest arena she's been in to date, Hannah even cantered!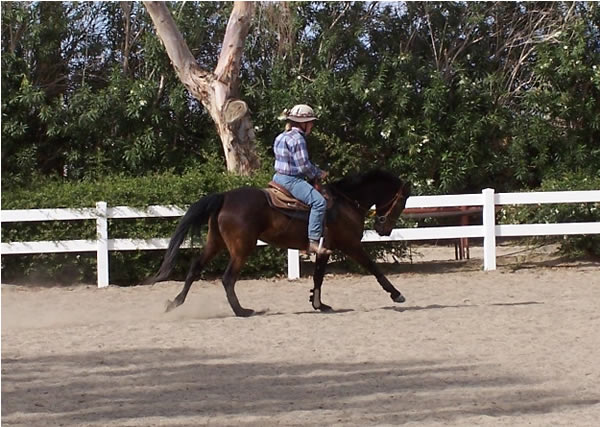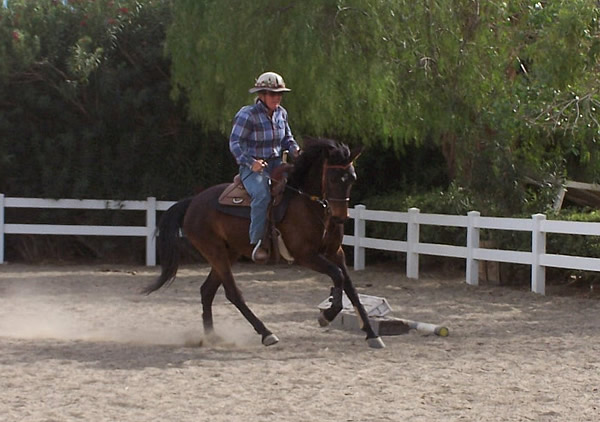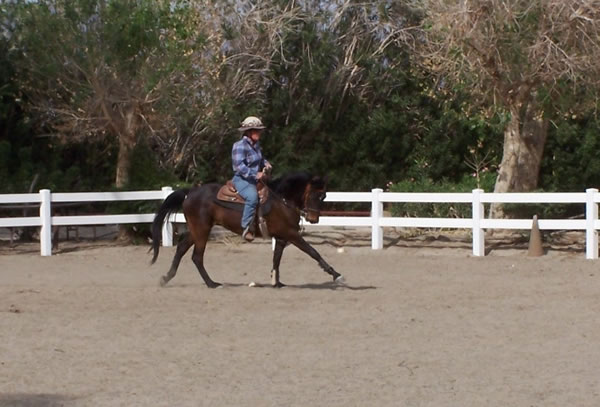 The arena conquered, it was on down the lane to the dressage court...and the mirrors!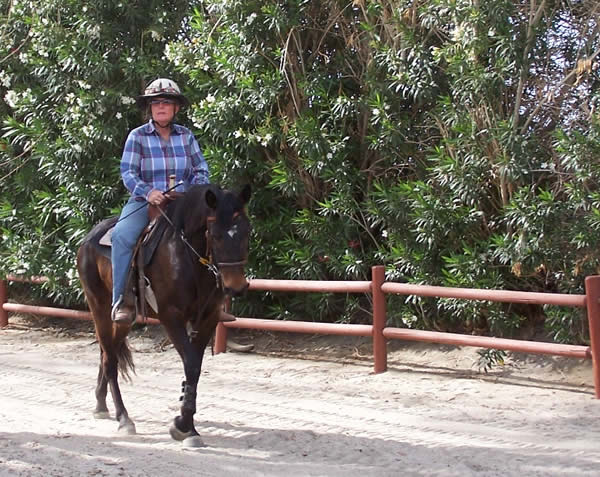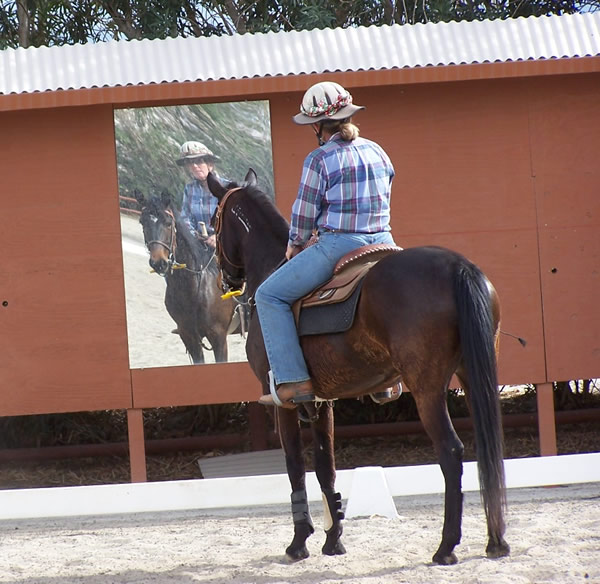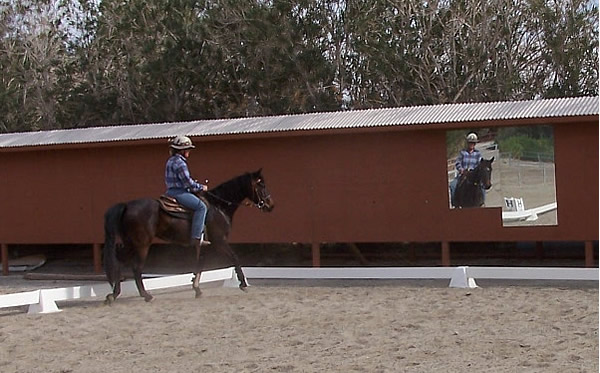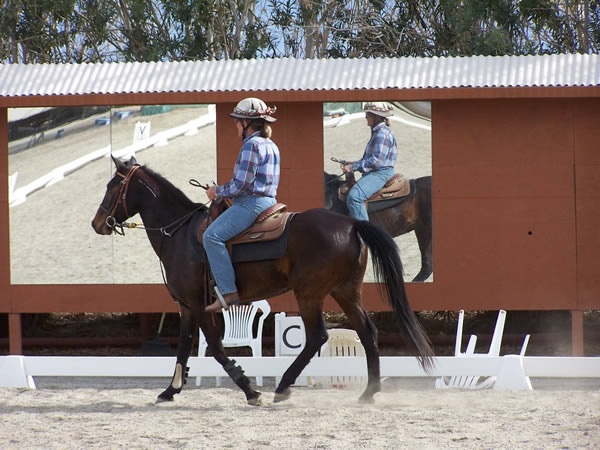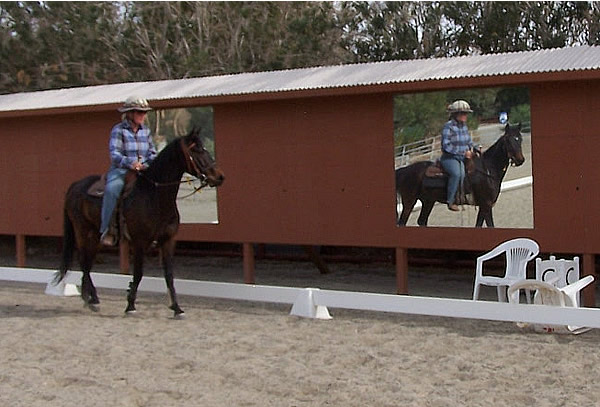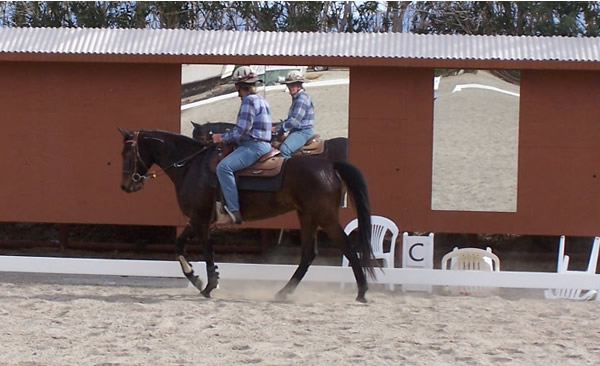 And from there, out to find the fabled "Western Town".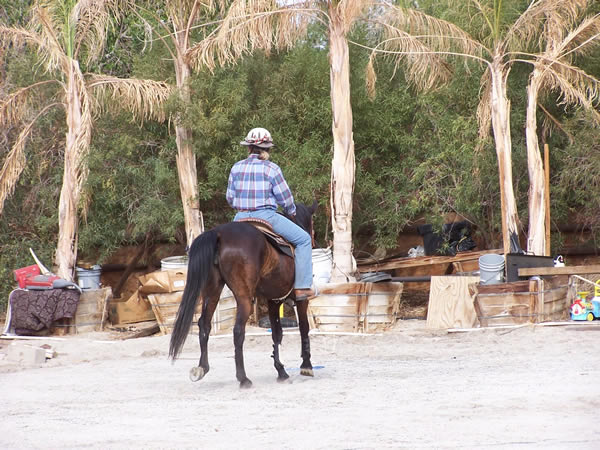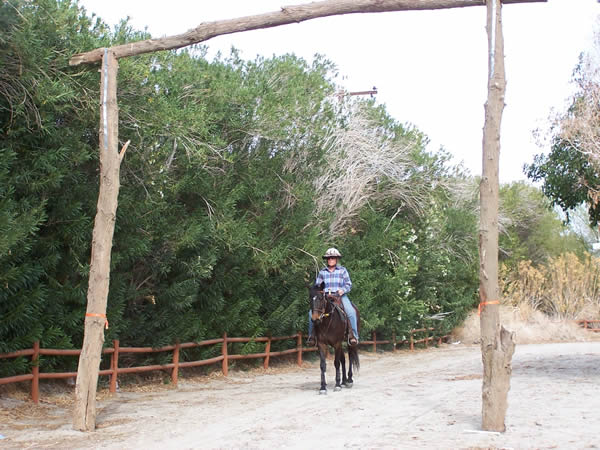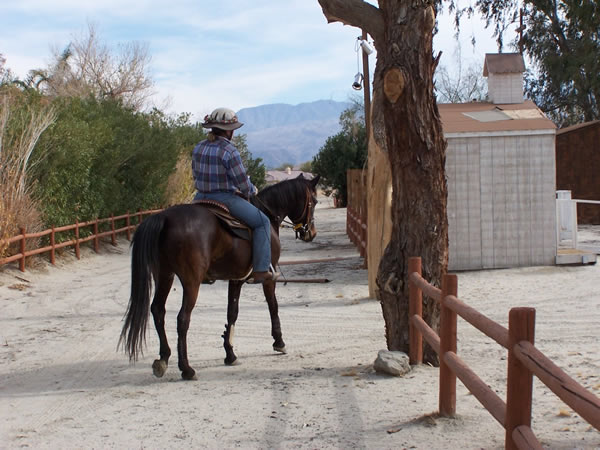 Found it!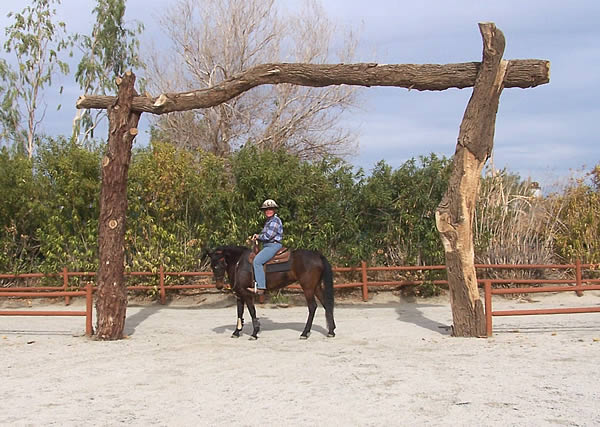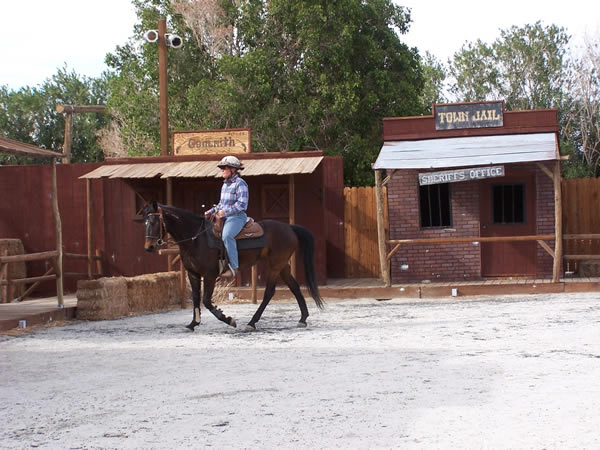 ON the dance floor!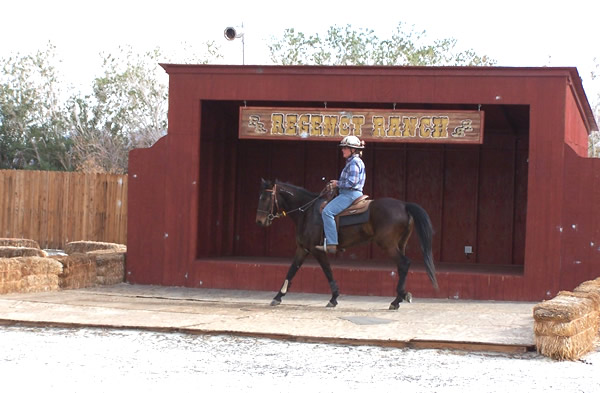 And a visit to the Inn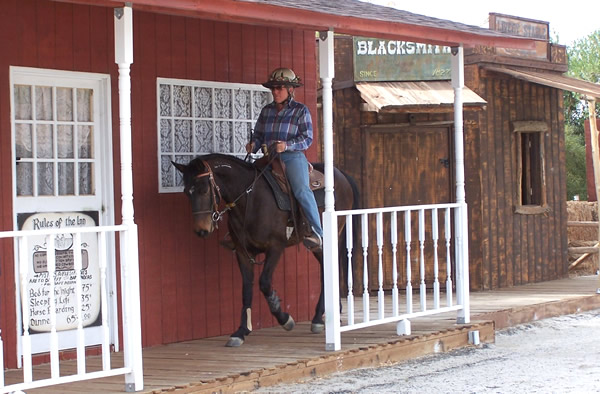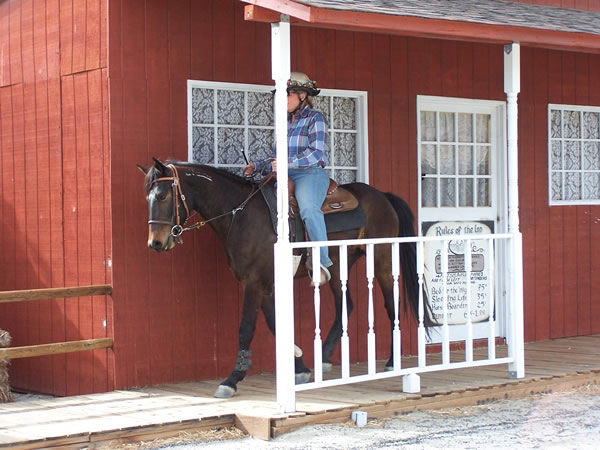 temptation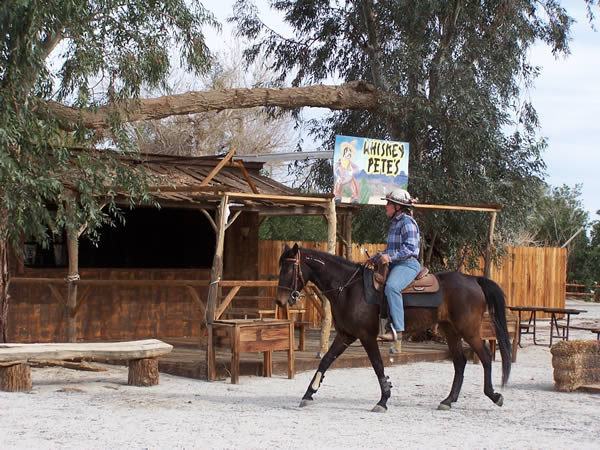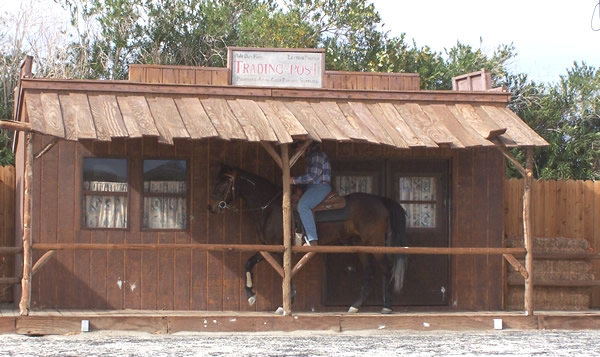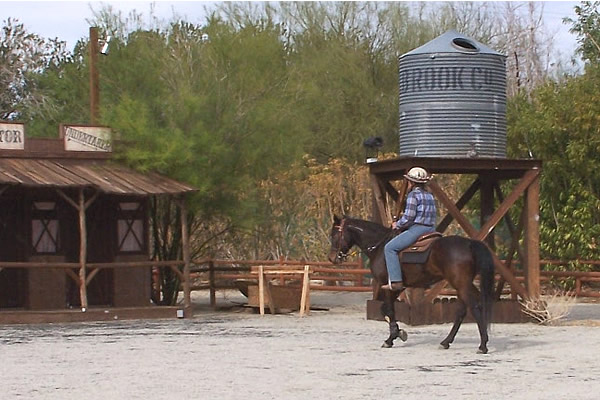 Back to the saloon!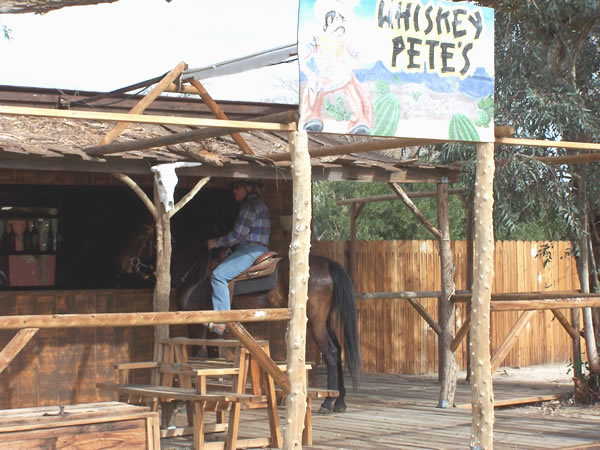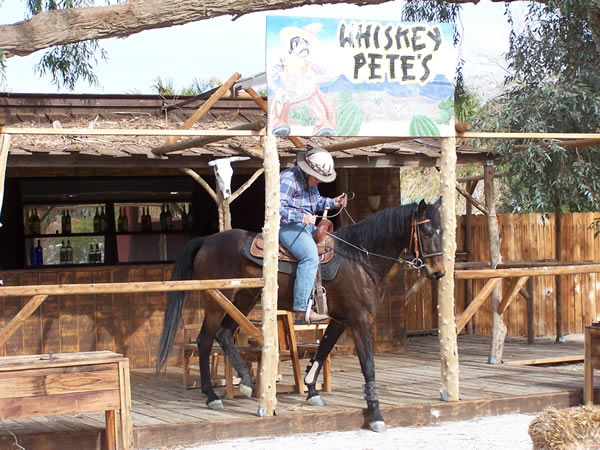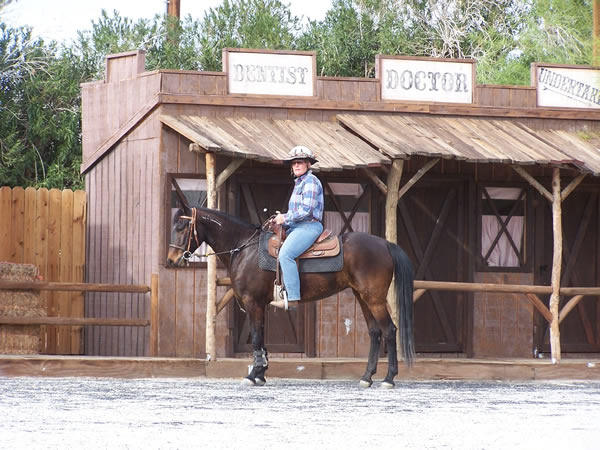 And a stop to give thanks for a great day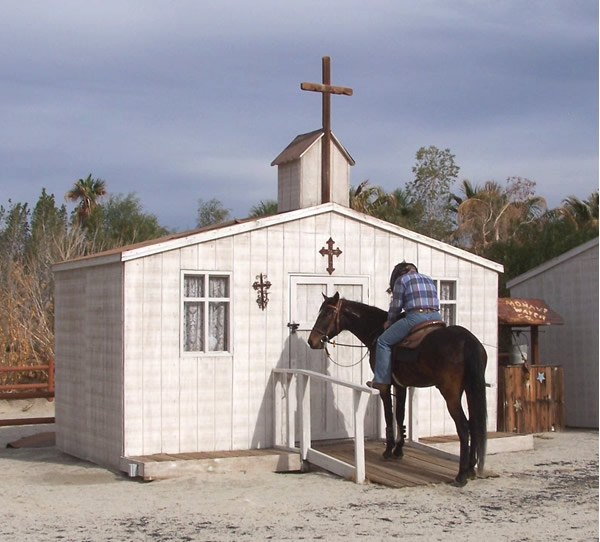 then back to the indoor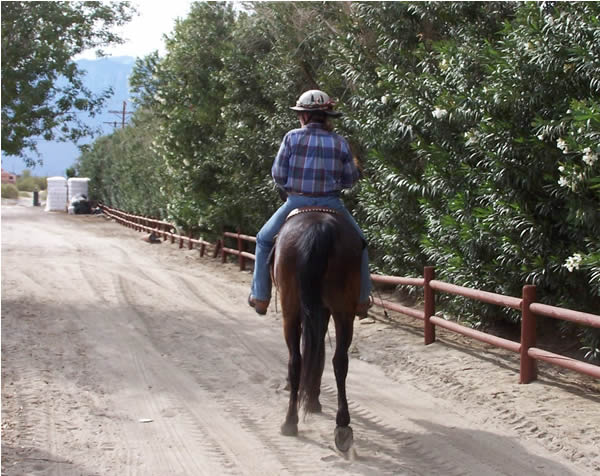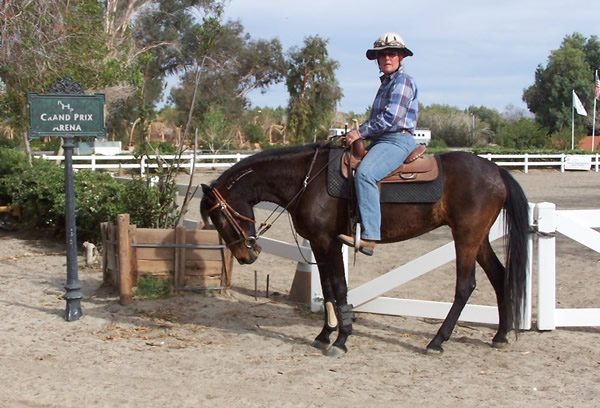 Is this how you work an oxer???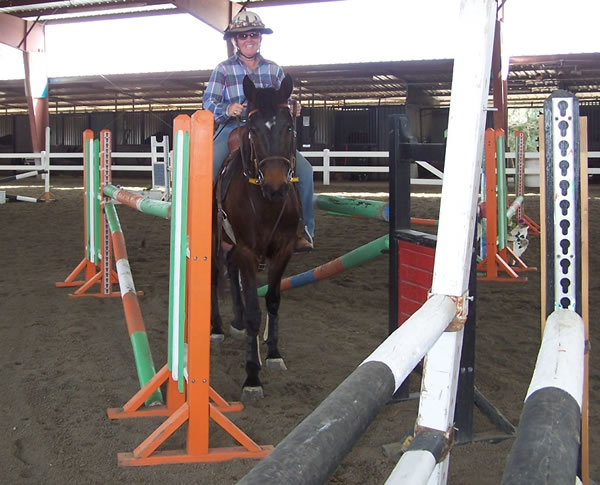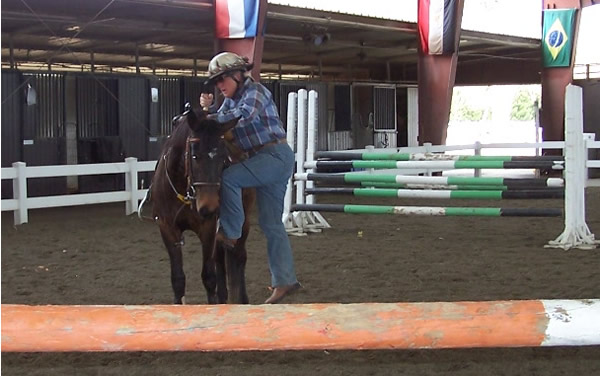 And now, untacking and some well-earned free-time!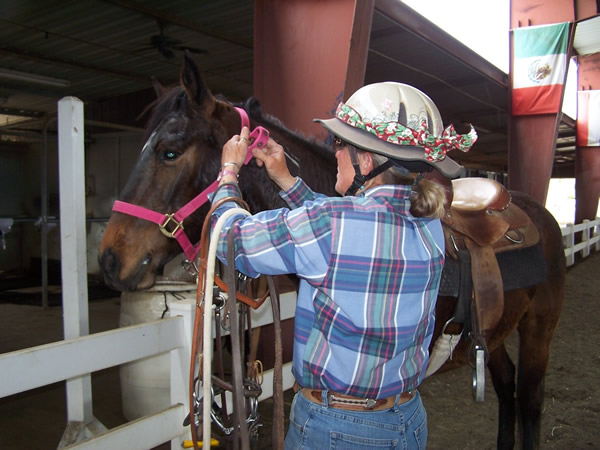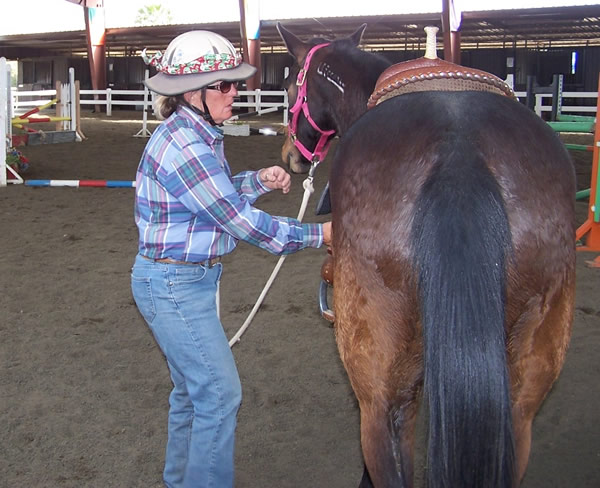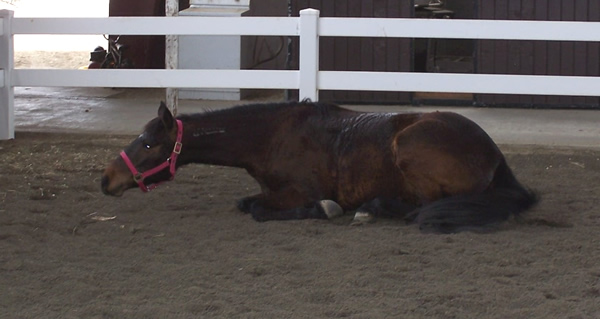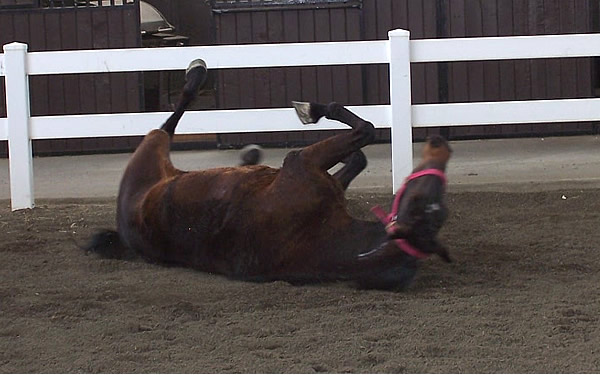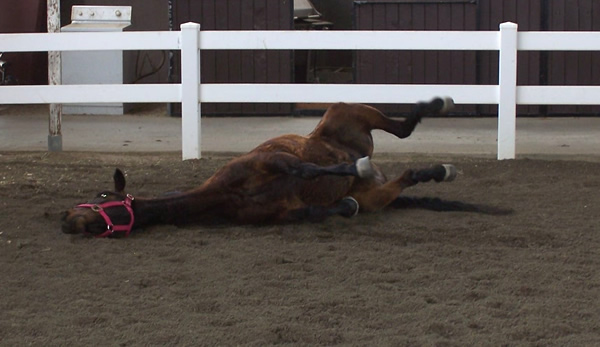 And you can see how tough Hannah is to catch up...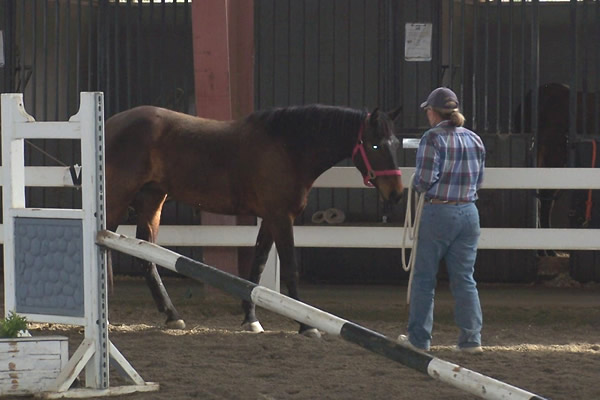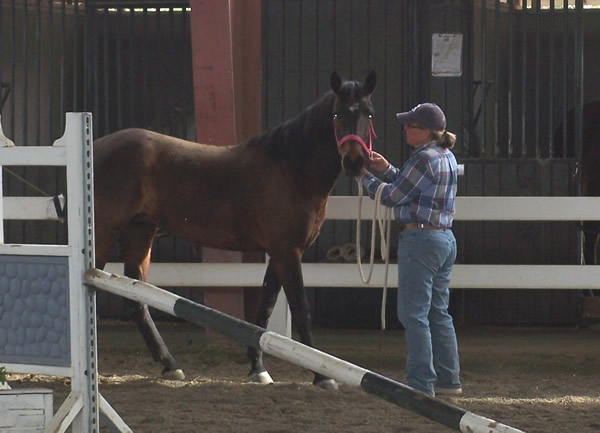 But learning isn't over yet, as Hannah checks out an indoor wash rack with cross ties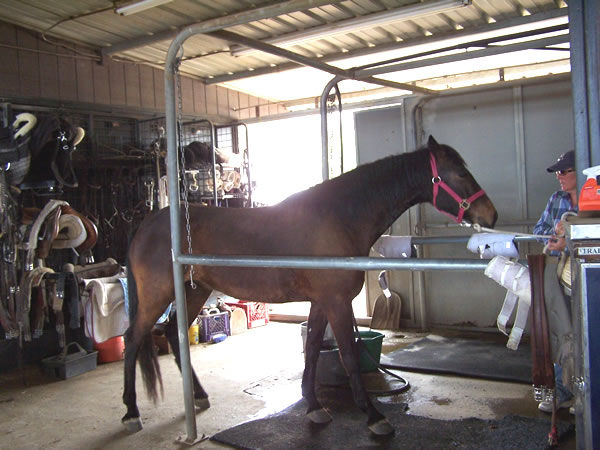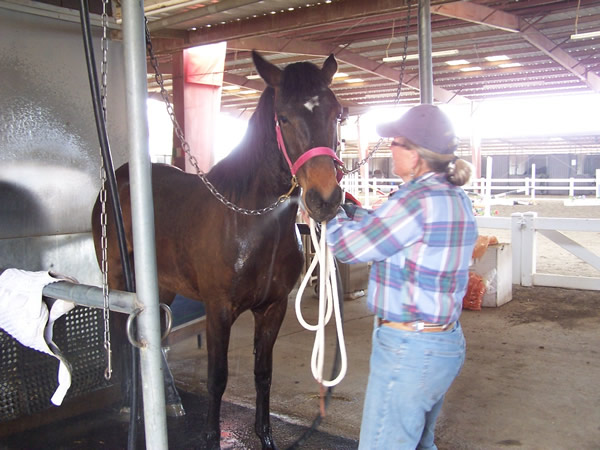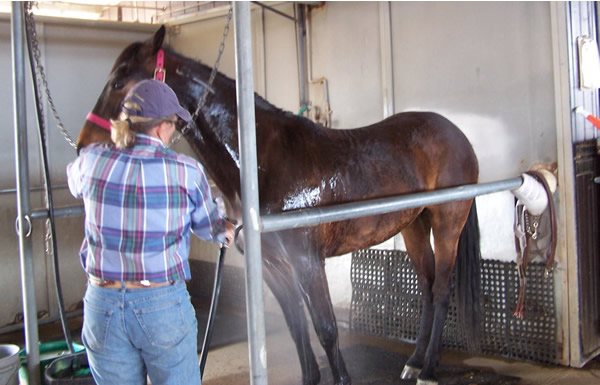 a bath feels good!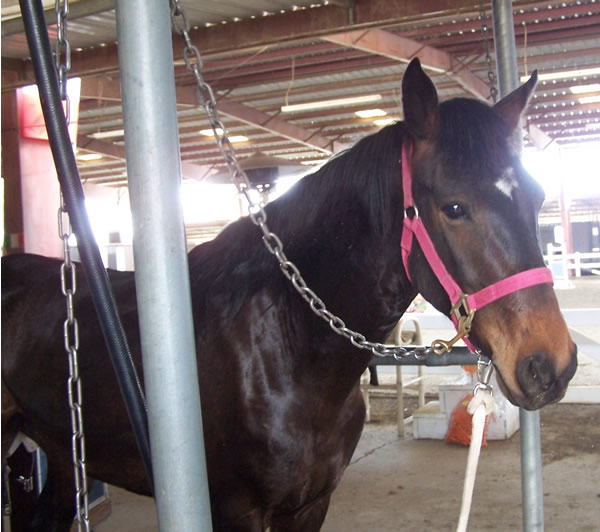 DEMAND THE BRAND!