After several days of resting her injured leg, Hannah started back to work with some light review. Then today, she and Cindy went out and strutted their stuff across many disciplines. Hannah is very versatile!
They began with a dressage warm-up, working some shoulder-in: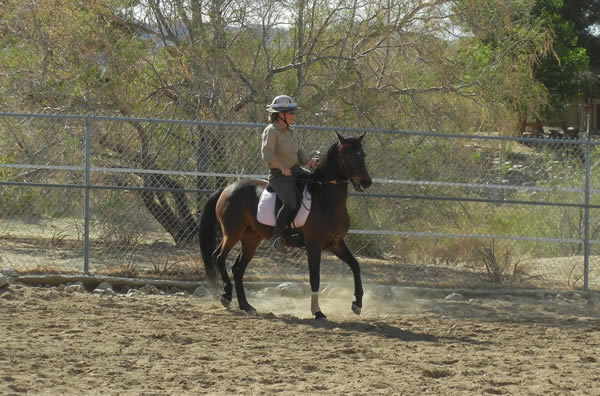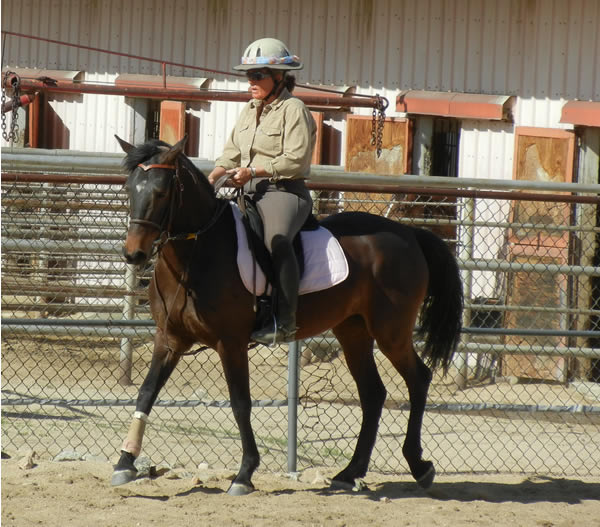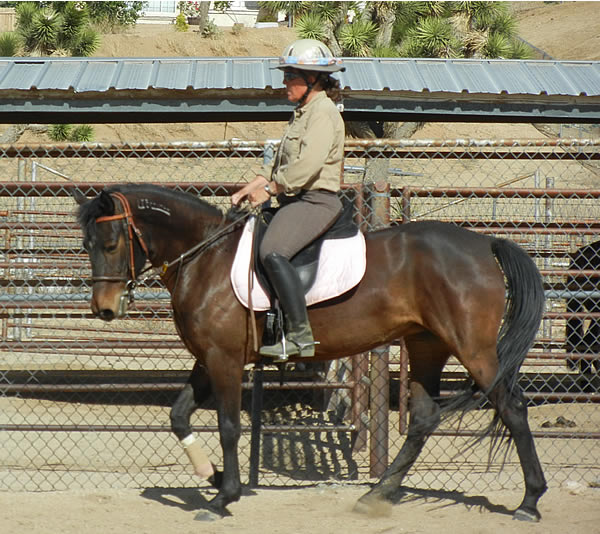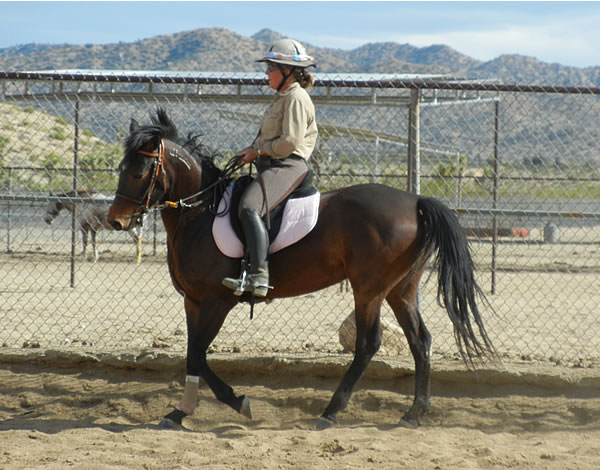 Next was sidepass work, with obstacles!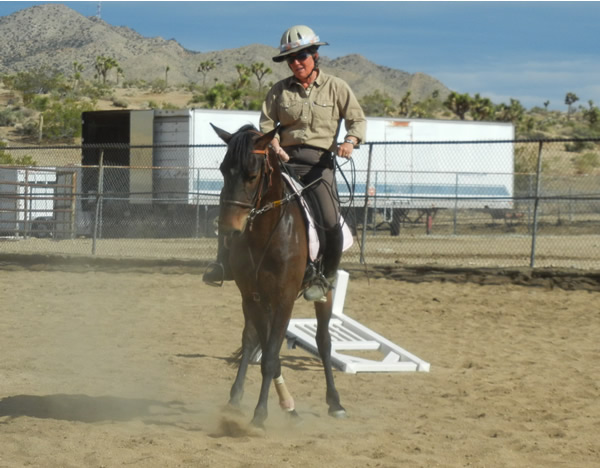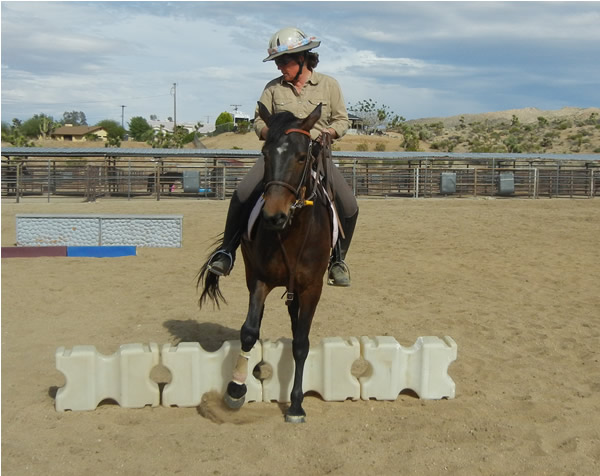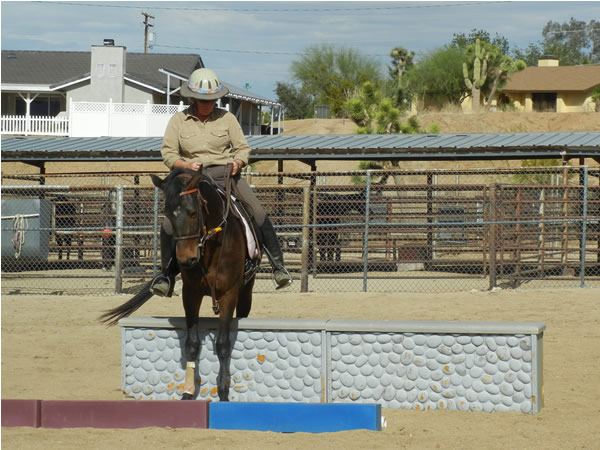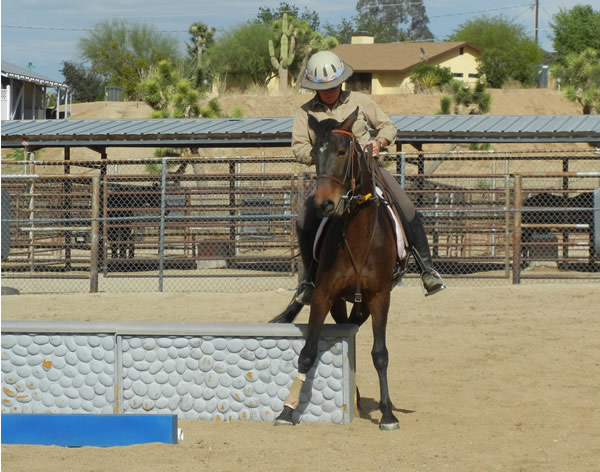 Any good ranch horse can drag things...but Hannah also carries her toys to put them away!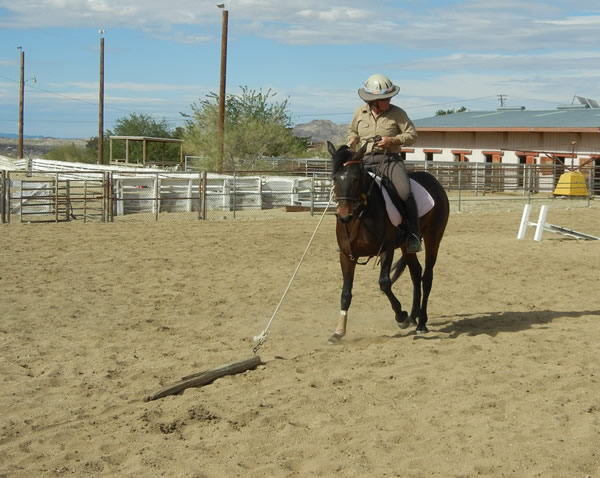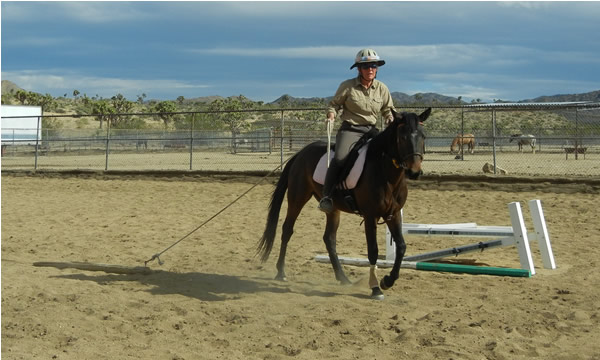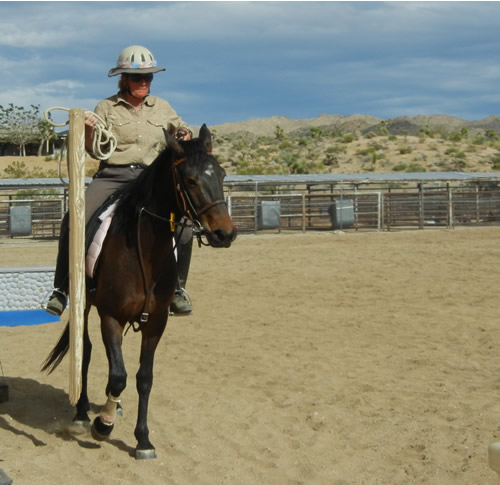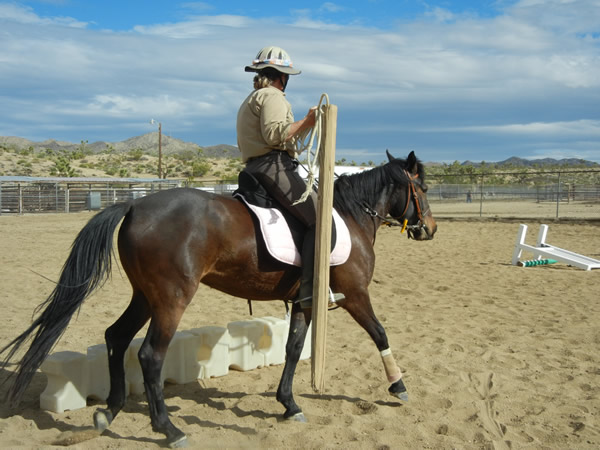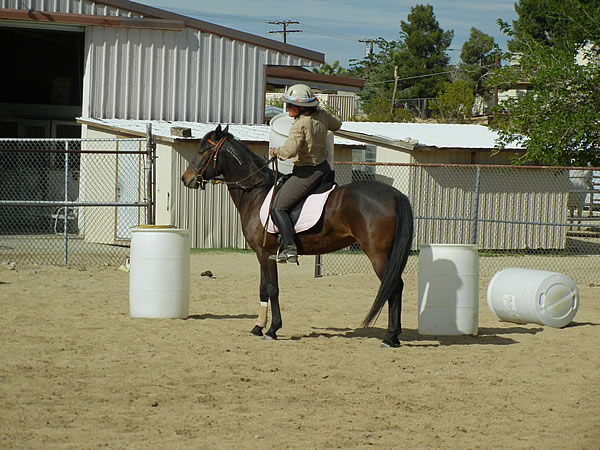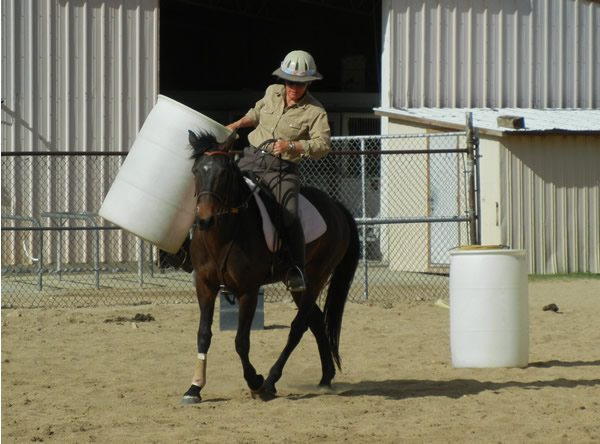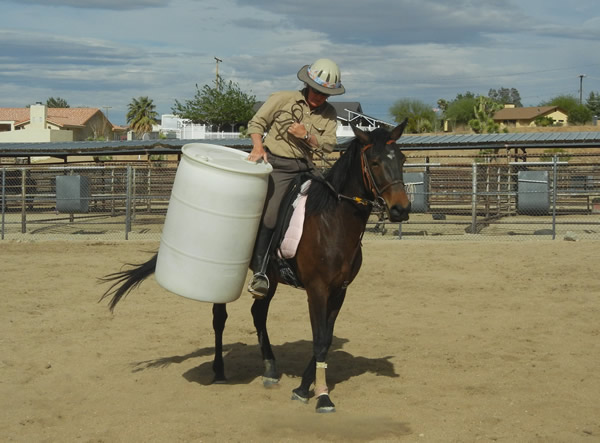 She walks over - and turns around on - the bridge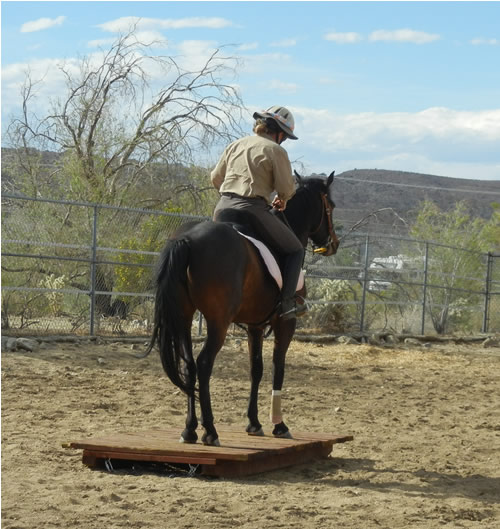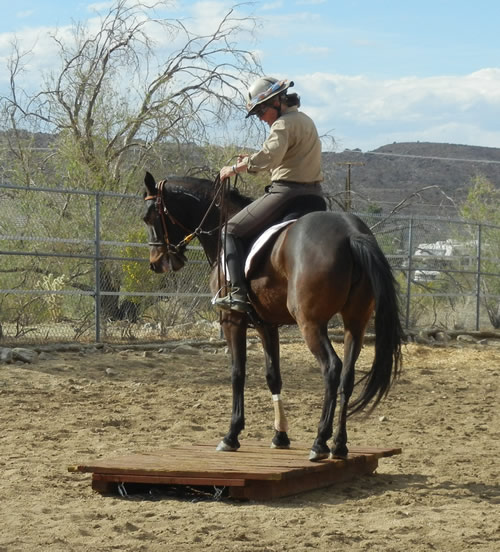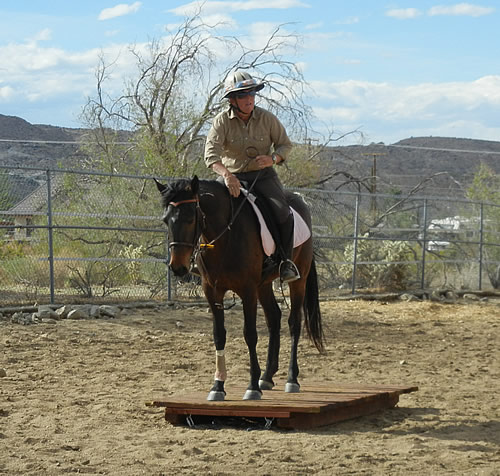 And a little jumping to round out the day